From March 20 to April 5, 2003, over 30 Ma/Marr family members from North America and China embarked on the Pegasus Discovery Tour of China partly to visit various major historic cities in China and to discover our roots at the Bright Creek Village. After an extensive tour of major sites in China, including Beijing, Sian, Guilin, Hangzhou, and Shanghai. We met up with the local Ma Elders of the Bright Creek Village or the Hundred Beam Bridge Village.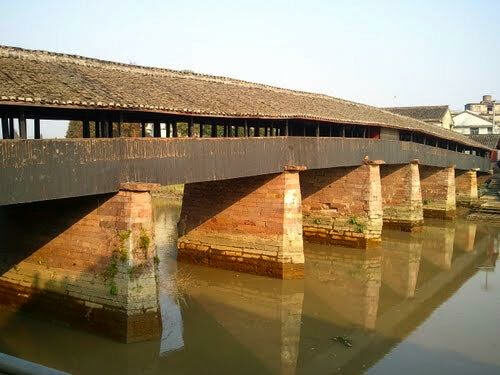 We had a major celebration and veneration our ancestors. Later, in the week, there were two celebratory dinners in Ningbo and Shanghai, where over a hundred Ma/Marrs from around the world gathered to celebrate the Ma/Marr family's major reunion worldwide. While I organized the folks in North America and worked out the tour, George made organized details for the Village visit and hosted the two dinners. To prepare for the tour, I organized a Pegasus Tour Study Booklet. In it, I included a genealogy tree of the known individuals at the time. Unbeknownst to us, nearly 20 years later, we would have a much more extensive genealogy tree connecting many of us.
I believe everyone who came to the celebrations yearns to have a Pegasus II reunion again. Maybe in time, this desire might turn into reality for the next generation.
Ted Marr, 25th Gen.
You can download the Pegasus Discovery Tour Study Guide.
Here is a gallery of some of the pictures from the tour.